The MONTHLY Motivator - November 2016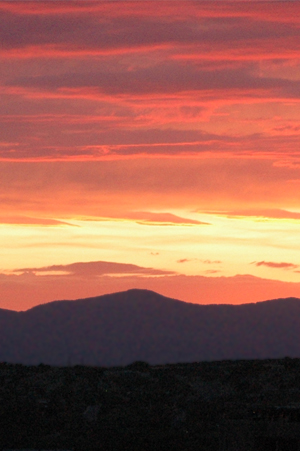 Time for living
This is a time for living. A time to admire the warm sun as it streams through the window. A time to focus on getting valuable things done. A time to enjoy the beauty all around. This is a time for living. A time to love all you love, and to support and care for all you love. A time to learn, to question, to explain, to understand, to cooperate. A time to teach, to listen, to laugh. This is life, and there is so much you can do to make it full and rich every day.
The world has its conflicts, its problems, frustrations, inconveniences, tragedies. Yet for every negative reality, there are many positive possibilities. Joy and fulfillment are found in transforming the problems into opportunities, the challenges into achievements. You are here now, able to do that great work.
This is a time to explore the world that surrounds you. It is a time to be curious, to stand in awe of the beauty you can experience and of the mysteries that remain unsolved. It is a time to ask questions, to work toward crafting good, workable answers.
The past is over, and you can now take from it whatever you wish. You can carry the hope and experience with you, and leave behind the disappointment. You can carry the love, understanding, cooperation forward and leave behind disagreements and differences. It is a time to nourish, to encourage, to grow, to heal and to discover new ways of honoring and celebrating the goodness that exists at the heart of life.
---
To continue reading this member-only content, please log in if you are a current subscriber/member, or if you're not already a member, you can join today for an annual price of just $15 and get immediate access to the full text of this article and many others, plus additional member-only content such as downloadable audio programs and e-books. If you're not ready to join right now, we invite you to look through our extensive archive of more than 6,000 shorter daily messages, which are fully available for everyone to read.
--Ralph Marston
Copyright ©2016 Ralph S. Marston, Jr. All Rights Reserved. The Daily Motivator is provided for your personal, non-commercial use only. Re-distribution (other than personal sharing) without permission is not allowed.