The MONTHLY Motivator - August 2014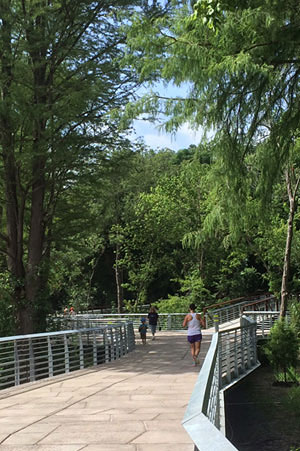 Put purpose in your day
Purpose gives power and effectiveness to whatever you're doing. Living with a solid, meaningful purpose moves your life toward true fulfillment. Being purposeful gives you a certain amount of immunity to the time-wasting interruptions and distractions that are sure to come with each day. In short, purpose is a very beneficial thing. It's something you already have, and you can choose to connect with it and harness it to create many good things in your life.
Yet the concept of purpose can often seem overwhelming and intimidating. After all, purpose feels like a very big thing (because, in fact, it is). So when you sit down and ask yourself, "What's my purpose in life," you tend to freeze up. You certainly don't want to get this answer wrong, and that fear of getting the answer wrong can prevent you from finding any answer at all.
The thing to do is relax. Your purpose is a beautiful and natural thing, and you feel it all the time. However, it's not something that can easily be put into words. Words and the written language, after all, have limitations. Certainly you can very effectively use spoken or written language to express certain aspects of your purpose. Yet you can never use finite, limited words to define the entirety of your limitless purpose. So let go of the thought that you must come up with a definitive statement that fully encompasses your purpose. Instead, relax and allow all sorts of beautiful, creative expressions to flow from that purpose.
---
To continue reading this member-only content, please log in if you are a current subscriber/member, or if you're not already a member, you can join today for an annual price of just $15 and get immediate access to the full text of this article and many others, plus additional member-only content such as downloadable audio programs and e-books. If you're not ready to join right now, we invite you to look through our extensive archive of more than 6,000 shorter daily messages, which are fully available for everyone to read.
--Ralph Marston
Copyright ©2014 Ralph S. Marston, Jr. All Rights Reserved. The Daily Motivator is provided for your personal, non-commercial use only. Re-distribution (other than personal sharing) without permission is not allowed.