The MONTHLY Motivator - November 2013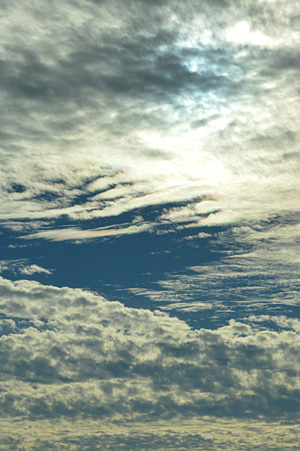 Live the beauty
Life is beautiful. Live the beauty. Appreciate the beauty. Surround yourself with beauty. Create new beauty. Use the resources and talents you have, use the opportunities you have, to create new beauty. Life's beauty is sometimes very obvious. It can astound you and amaze you, and take your breath away. Other times, life's beauty is more subtle. Sometimes life's beauty can be found in the big, magnificent things. Other times, beauty is found in the small things. Sometimes you see life's beauty and appreciate life's beauty in the happy times. Sometimes, you learn to more fully appreciate life's beauty in the difficult and challenging times. In all those times, however, there is always the possibility, and there is always the presence, of beauty.
What is beauty? It's difficult to define, and yet it is easy to recognize. Beauty is not something that can exist on its own. In order for anything to be beautiful, it must be experienced and appreciated as beauty. Beauty is not a fixed feature that exists in anything. Beauty is what happens when you experience life. Life's beauty is in life itself. Life's beauty comes in the living of life. It's different for every person. It is unique for every person. You are alive and aware and able to experience beauty, and as such, you have an obligation to do so. It is by your experience and appreciate of life's beauty, that the beauty exists and grows. It is by your living of life's beauty that life's beauty expands and becomes more present in the universe. The very experience of beauty is what makes it beauty. Make life more beautiful by appreciating how beautiful and precious it is.
Life is so much more than just a set of possessions and transactions. It is a wholeness of experience and being that can never be fully distilled into words or images. Feel the wondrous aliveness of which you're a vital part.
---
To continue reading this member-only content, please log in if you are a current subscriber/member, or if you're not already a member, you can join today for an annual price of just $15 and get immediate access to the full text of this article and many others, plus additional member-only content such as downloadable audio programs and e-books. If you're not ready to join right now, we invite you to look through our extensive archive of more than 6,000 shorter daily messages, which are fully available for everyone to read.
--Ralph Marston
Copyright ©2013 Ralph S. Marston, Jr. All Rights Reserved. The Daily Motivator is provided for your personal, non-commercial use only. Re-distribution (other than personal sharing) without permission is not allowed.