The MONTHLY Motivator - December 2010
Do it now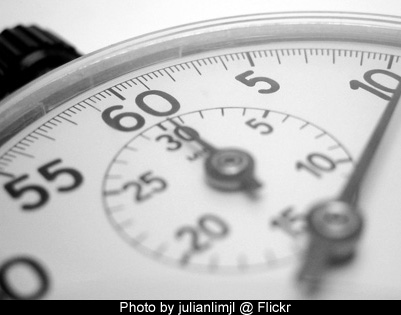 The results you achieve are not based on what you plan to do or what you say you'll do. Your results come from what you actually do. The rationalizations and excuses you make will not add any value or quality to your life. Your actions are what truly make a difference. To get where you wish to go requires more than just talking about it. To get where you wish to go requires focused, sustained effort.
And the great thing is, you're perfectly capable of making whatever effort is necessary. You must simply choose to actually do it. No one can reach real fulfillment on your behalf. The life you experience is the life you create for yourself. There are so many possibilities to choose from, and so many opportunities to make life great through the actions you take. Now is the moment to actually do it.
Success does not come to those who merely have great ideas. Success comes to those who have great ideas and who follow through on them. Your carefully crafted plans bring value only when you put them into action. The best of intentions are useful only when you follow through on them. During the course of the day, many thoughts cross your mind. Yet just as easily and quickly as those thoughts come, they recede, so it's crucial to begin acting on the best ones right away. Before a valuable and meaningful intention gets pushed out of your mind by another thought, do something about it. Set the process irrevocably in motion and begin to bring that intention to life. When you think of doing something, there's a reason why you have that thought. Listen to what the thought is suggesting, and take action immediately. Don't let the idea or the intention or the vision slip away. Instead, get up and get going. If you happen to be feeling lousy, taking action will make you feel much better. If you already feel good, focused action will leave you feeling great.
---
To continue reading this member-only content, please log in if you are a current subscriber/member, or if you're not already a member, you can join today for an annual price of just $15 and get immediate access to the full text of this article and many others, plus additional member-only content such as downloadable audio programs and e-books. If you're not ready to join right now, we invite you to look through our extensive archive of more than 6,000 shorter daily messages, which are fully available for everyone to read.
--Ralph Marston
Copyright ©2010 Ralph S. Marston, Jr. All Rights Reserved. The Daily Motivator is provided for your personal, non-commercial use only. Re-distribution (other than personal sharing) without permission is not allowed.