Daily Motivator Special Feature
Your own special beauty
by Ralph Marston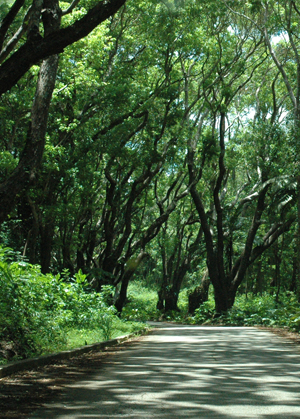 You are unique, with your own special beauty and value to give to life. What a terrible shame it would be if you were to let that beauty be hidden behind your fears. When you worry that you're not good enough, you allow others to control you, and their domination will soon make you miserable. Or when you fool yourself into thinking you're superior to everyone else, you deny yourself the exquisite joy of offering your own special gifts to life. It takes courage and faith, effort and initiative to be who you are. And it is so very much worth the effort. Though no one else can do it for you, you have what it takes to be magnificently successful at being you. From the deepest secrets of your soul to the face you put forward to the world, every bit of you is meant to be the authentic and original person you are. Listen to that quiet, persistent voice inside that you know is always right. This is your opportunity to fulfill and express the real and lasting joy of being you. Let the beautiful person inside of you come more fully to life as each moment passes. Let yourself, and the world around you, know the joy and fulfillment that is meant just for you to express. There is no person you can pretend to be who is as powerful and effective as the person you really are. No identity you might try to manufacture will ever work as well as the identity that has always been a part of you. When you summon the courage to be the person you are, you'll find that life is full and rich.
Where does courage come from? What brings courage to life? Courage is the commitment to do what you know is right. Courage arises when your integrity will not allow any other choice. Courage comes from following a purpose that goes beyond your petty concerns. Because of that, courage gives far-reaching power and consequence to your actions. In the short term, courage can often appear foolish. In the long run, courage has the power to move the whole world in a positive direction. Courage asks much of you, yet it is not complicated and is always within your reach. Courage is truth put into action. In every moment, courage is there for you to choose. In every moment, courage is the choice that will fulfill the best of who you are.
Listen to your critics and learn what you can from them. But don't let them dissuade you from what you know is best. A bright and shining vision has value only when you have the courage to follow it. When you know that it is the thing to do, then step up and do it. Pay attention to what others have to say, without becoming a slave to their opinions of you. Consider differing and diverse perspectives, while keeping the substance of your most deeply held values intact. Much of the effort of achievement is in keeping yourself focused. Choose to intentionally make that effort, to maintain that focus, and all the rest will more readily fall into place. Though the world may seem to be against you at times, keep in mind that you are working to make that world a better place. Start to show some progress, and others will soon be buying into your vision. Remember who you are, where you've come from, and the real value of what you have to offer. Then step forward, with renewed courage and commitment, and make it real.
Copyright © Ralph S. Marston, Jr. All Rights Reserved. The Daily Motivator is provided for your personal, non-commercial use only. Other than personal sharing, please do not re-distribute without permission.