Daily Motivator Special Feature
Five ways to raise your awareness to a higher level
by Ralph Marston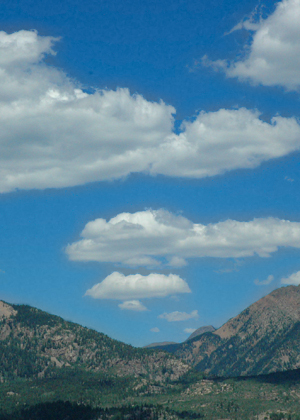 1. Replace judgment with acceptance. Remind yourself that what's done is done, and no amount of assigning blame will change that. Furthermore, what's here is here, and no amount of judgment will change that. Keep yourself grounded in reality while keeping your focus on the positive possibilities. Accept what is real right now and you also will be accepting the best of those possibilities.
2. Get out in front of your deadlines and obligations. Instead of always playing catch-up, and pouring much of your energy into resentment for what must be done, get proactive. Do what must be done long before it has to be done. Give yourself the luxury of working at your own pace instead of constantly having a deadline hanging over your head. Transform what you have to do into what you choose to do.
3. Inject gratitude into every thought and interaction. Operate from a place of genuine thankfulness. Be thankful for what is and for what can be. Be thankful for the opportunity to speak and work with others. Thankfulness redirects your awareness away from the frustrations and disappointments, and toward the positive possibilities.
4. Get involved in life. Don't just think about it or speculate on what might or might not happen. Awareness certainly involves your thoughts, and yet it is much more than that. A large component of your awareness is your experience. Just thinking about experience is not sufficient. You've got to get out and experience that experience. A richness of whole-life experience will raise your awareness like nothing else can.
5. Embrace challenge. Instead of fighting against the challenges or running away from them, welcome them as opportunities for growth and enlightenment. In any challenging situation, your attitude makes all the difference. The challenge is what it is. However, what you make of it is up to you. Choose to use that challenge as a powerful prompting to raise your thinking and awareness to a higher, more effective level. And long after the challenge is over, you'll continue to live more richly and effectively.
Copyright © Ralph S. Marston, Jr. All Rights Reserved. The Daily Motivator is provided for your personal, non-commercial use only. Other than personal sharing, please do not re-distribute without permission.